These days, it is becoming a shame that many Americans have to deal with it on the street. Imagine walking past a couple of kids who suddenly reel out laughter, pointing at your infected head.
Dry scalp or worst still dandruff has made many people feel so awkward that they don't have the confidence to swank their hair in public, instead, they look over their shoulders in public, wondering if anyone suspects them.
Many sneak glances over their shoulders every second, ready to brush away the embarrassing fakes that paint their head white. The forever-itchy scalp is why many would sit upright in the middle of the night, scratching their heads.
The answer could be dandruff or dry scalp. They aren't the same and getting to know the difference is the first step. You know, they have similar symptoms and if you can't differentiate them, you might spend all your energy treating the wrong one.
What Is Dandruff?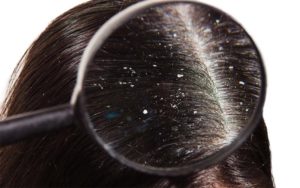 Dandruff is what you have when the skin on your head begins to change its color to very small pieces of white skin, sometimes pale like a rubor.
Most times. It is caused by a micro-organism called Malassezia. Malassezia naturally lives on the scalp, but it's like carbs, have it in excess and you're in problems.
It'll inspire the cells on your scalp to multiply in hundreds. That sort of case makes your skin scale in whites so much that it becomes impossible to shove off the scales even by regular shampoo.
For dry scalps, your scalp could just be dry by default. You know the human scalp is just like the skin on other parts of the body, it requires moisture and should never be dry for whatever reason.
Those two can make your head ugly, especially when caused by really harsh weather or poor nutrient supply from poor feeding.
When you need treatment for dandruff and dry scalp, I bet doctors will prescribe drugs like ketoconazole, salicylic and white chalks like that.
But why even spend a dime at the clinic when you can get it all solved with a couple of natural oils from your kitchen? Natural oil is what everyone uses now, they are much cheaper.
They are always available and you don't have to swallow any pill. If you'd like some trial, here is a compact list of the best ones in town that will surely work for you:
OLIVE OIL FOR DRY SCALP AND DANDRUFF
Olive oil has been used in oil treatment as far as thousands of years ago. Interestingly, it is just the sort you will find in your kitchen anytime.
It has some fantastic elements that help it cure dandruff and can strengthen the softness of your hair.
A lot of researches has also confirmed that rather than piss yourself with chalky chemicals called drugs, you can simply stroke your scalp with some warm olive oil and cure it.
I don't just like it's the mesmerizing smell, I love the kind of feeling that dances in my head when I remember it is furiously fighting the microbes in my scalp as I apply it.
While curing dandruff, it moisturizes your hair too, curing dry scalp as a result.
COCONUT OIL FOR DRY SCALP AND DANDRUFF
One reason I often recommend coconut oil isn't even that it is inexpensive, it is that you can get it any time. You bet it's on the list right? Fair enough, it is. It is extracted from coconut which makes it easier to get in communities and cultures where there's a larger market for coconut.
That's not to say you won't get it out of a store in New York, you may only have to visit herbal stores or fruit markets specifically. It is among the skin cares that can do it all for you. It is just perfect for everyone, particularly those with slow hair growth or dull hair.
You sure must have noticed how it makes the hair glossy and helps you maintain the freshness of your skin's colors. I'm not sure anyone would miss that rich creamy smell it sprays on people when you walk by.
Due to its ability to make the hair retain moisture, it also makes it glossy as we all love. Many coconut oils on sale have this delightful scent that makes your hair to emit a nice fragrance, you should try it sometime.
JOJOBA OIL FOR DRY SCALP AND DANDRUFF
Image: Shutterstock
An extract from the jojoba tree, whenever my clients use the word 'irritating' to describe how their dry scalp makes them feel, this oil is usually my first recommendation.
It seems naturally tailored to cure body irritation. As much as 35% of body lotion firms and dermatologists in the US recommend it before other oils. It can penetrate the skin pores and cure all microbial problems from the inside.
If you need a picture, it is exactly like some fertilizer you sprayed on the soil, knowing fully well that it will penetrate the soil and make it fertile enough to support plants. Sorry, but the scalp on your head is just like that soil.
In particular, it helps you grow nourished and well-moisturized hair. You only need to apply it regularly and watch it do its thing.
It is advisable to warm it a bit before applying it lightly to your head. A couple of days in a week should do it all, but if it isn't working the way you want, don't despair.
Just go on, yours might go on for a long while. Don't worry about the time, all that matters is it works.
TEA TREE OIL FOR DRY SCALP AND DANDRUFF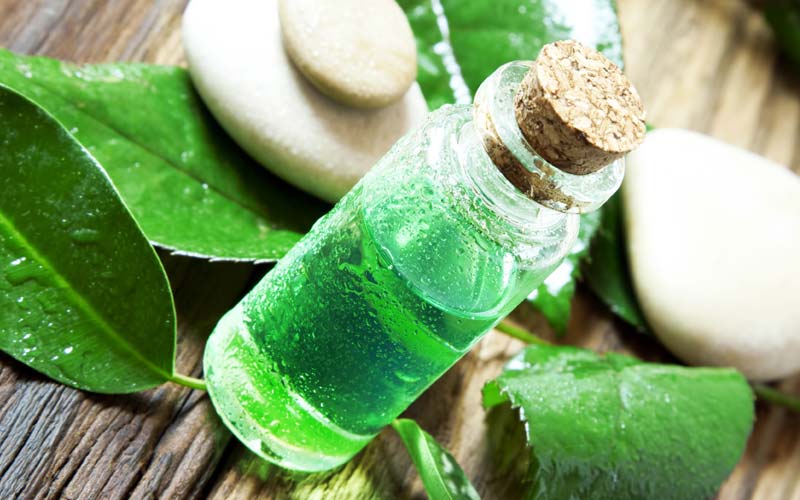 Image: Shutterstock
Tea Tree Oil isn't exactly available in anyone's kitchen, but that's not to say it is hard to find. It is what some call Melaleuca Oil.
It was originally used by old Australian men when they felt their skin was awkward, injured, or infected and they wanted it smooth.
They would pluck the tea tree leaves, squeeze out the juice, and mildly apply it on their skin. Dr. Brian of a Local Health College in Kinshasha researched and agreed that both the leaves and the oils are amazing when all you need is to treat your scalp or skin.
Be sure you get unprocessed or mildly processed ones. Of course, the labels and the price tag have a lot to tell you about that.
What exactly can Tea Tree Oil do for you? It has some natural elements that help it fight fungi infection. That way, whatever fungi causing your scalp to develop white spots will be checked and stopped.
The only trouble is that Tea Tree Oil doesn't exactly work for everyone. It causes that sort of irritation that makes you scratch your head all day like you've got some terrible grass to uproot off your head.
If you find yourself among people, trying to uproot that won't be nice, but you will feel the urge like hell. If you haven't tried using it, you can begin by applying a bit on a little part of your skin for about 24 hours, see how that works, perhaps there's some hitch or not.
If there wasn't, Tea Tree Oil cures well and you want to try it, trust me.
SESAME OIL FOR DRY SCALP AND DANDRUFF
Sesame or Gingelly Oil is an international Oil known in many countries across America, Asia, and India. You sure have read about or even eaten Sesame fruits sometimes.
If you haven't, heck, you are missing a great deal. Sesame fruit is a natural cure to a lot of infections. I love it especially because it can spot and thrash a lot of infections before they even begin to appear.
That's just the way the oils. So if you begin to see traces of dryness or dandruff on your scalp, you should apply this once in a while. You should even apply this before you get into some messy head trouble.
Sesame oil is perfect for scalp dryness. It supplies just what your skin needs to shine smoothly and that's why a lot of cosmetic industries can't do without it.
Its antibacterial features may be what you need for dandruff too. It doesn't whether warm or cold. All you need do is get a bit in a cup and mildly apply to your scalp after the bath, in place of shampoo.
Then keep your eyes on the ground, your friends have got something to say about your new hair.
Sesame oil is perfect for scalp dryness. It supplies just what your skin needs to shine smoothly and that's why a lot of cosmetic industries can't do without it.
Its antibacterial features may be what you need for dandruff too. It doesn't whether warm or cold. All you need to do is get a bit in a cup and mildly apply to your scalp after the bath, in place of shampoo.
Then keep your eyes on the ground, your friends have got something to say about your new hair.
AVOCADO OIL FOR DRY SCALP AND DANDRUFF
Avocado Oil is among the oldest oils we have got around here. It's been used for various treatments and cures much before we got to verify its quality too.
Its major activity against dandruff lies in its antioxidant, fat content, and anti-inflammatory properties. It helps to free the blocked hair follicles to aid the transfer of fresh air.
When sparingly rubbed at the end of your hair, it can permanently be the solution to your hair breakage and flaking. It can also be used as a carrier oil like coconut oil and the likes.
The fruity odor gives a cool fragrance to your hair making it smell so nice that everyone comes near just to smell your fragrance. It can become a regular on your hair with time too.
Only trouble is that some of us have allergies to it in particular, and you might notice some upsets in your body if you are in that class.
NEEM OIL FOR DRY SCALP AND DANDRUFF
Image: Shutterstock
Neem Oil is mostly known in Asian countries and that's why it isn't the first I would mention here. But the grand style it cures is spreading its name across continents.
It is becoming famous in many American cities too, so you most definitely will find some around. It is derived from this tree called Neem in India. Neem Tree is thoroughly used for medicinal purposes as its herbs, shrubs, leaves, and fruits are all dedicated to that community by Indians especially.
Like many others I have mentioned around here, it can be used as anti-inflammatory or anti-fungal medicine. Its magical touch on the hair is what helped a lot of Indian priests build sparkling, long, and pretty hairs even at old age.
GRAPESEED OIL FOR DRY SCALP AND DANDRUFF
Image: Shutterstock
You already know Grapeseed has to make it to the list, don't you? Grandmas do especially. That oil is amazing. It brings me dreamy memories of how granny would get the grapes, crush it, and make oils out of it in a way I can't remember.
But if I remember anything else, it is that it was the tasty thing our dog would lick on our brother's head, he was 3, but he suffered a very long dandruff attack. Well, it kept dandruff off his head, just that he had to wear it all day.
It is abundant in most antioxidants known. It is a good natural conditioning agent that keeps your hair healthy too. It moisturizes your hair all day like you added some peachy water pipe to the garden.
That way, it supplies that nourish your hair needs. All-Natural grapeseed oil is best to wager on when seeking natural oils with a haircare-cooking combo. Making your hair looking glossy is also one of its added advantages.
MUSTARD OIL FOR DRY SCALP AND DANDRUFF
Mustard oil is probably the biggest nutrient bank of everything on my list. Mustard oil is obtained from the seeds of mustard plants. Its first feature is the extremely sharp odor.
If you ask me, that odor is a reason you may not fancy it, but it isn't enough reason. It has been used in medicines for a long, and some Asians particularly were notable for cooking with the oil.
But beyond serving as a diet, it possesses some first-class nutrients that can help return your hair's original color. If you feel itches from your scalp too, you should try getting some of this, it ensures blood flow to the hair cells and it can be used without career oils (those are supplementary oils). If you ask me, getting a potent oil like Avocado can be backed with a caressing oil like Mustard Oil.
ROSEMARY OIL FOR DRY SCALP AND DANDRUFF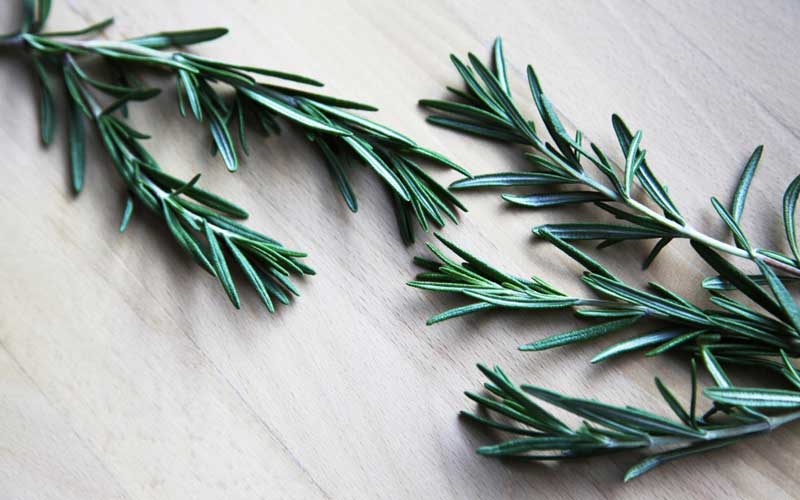 The last but not the latest on our list, the Rosemary oil. This oil has an amazing touch that makes me feel out of this world.
You can imagine applying some oil on your head and feeling some supernatural coolness that seems to help straighten up your brain and makes your heart feel so relaxed.
Of course, no research has been conducted on that and I am not sure applying Rosemary oil can adjust what is happening in your head, but I am not the only one saying that. You should check updates on social media about Rosemary Oil. You'd hear amazing things.
Among other things, I can assure you, this oil has been proven to possess a lot of anti-fungal features that can grant you sparkling long hair, free of all sorts of infections.
Finally, there's a lot we can talk about. But if you ever need the best 10, that's them. You should remember as you select your preference that they aren't so different, it's just about the price and what is available to you.
You should remember your dry scalp and dandruff didn't grow overnight too, you might require some time to have it all cleared. I do hope you'd try a few and yes, come here to tell me how it went!